"My customers are reporting successful liposuction results and they don't even have to leave home! My name is Suzanne Costa and I'm proud to be able to offer you the Natural Sculpting System products that have helped so many people spot target their abs, back, legs, arms, chin, neck, face and more."
Here's a picture of Dr. Natera's staff pre-applying the herbal & homeopathic remedies to the cloth Natural Sculpting System. You just unfold it and place it on your target area. It's quick, easy & you won't make a mess.
1. Homeopathic: Dr. Natera is one of the leading homeopathic researchers in the world. He has applied his knowledge to the development of the Natural Sculpting System.
2. Herbal: Dr. Juan Antonio Castaneda is an herbological expert who has worked with the finest herbologist in all of Spain (where herbs are an important part of the wellness process) and as such has lent his expertise to the Natural Sculpting System.
3. Pharmaceutical: The manufacturer of the Natural Sculpting System Aruspa Pharmaceutical, has been creating significant dermatological (Rx only) products for 27 years and uses cutting edge Scientific Pharmaceutical Research in their development process. (They even have a Nobel Laureate on their research staff)
The Natural Sculpting System contains carefully selected, proven ingredients, that until now have never been applied to a cloth. Why? Because homeopathic ingredients are very, very expensive and very hard to come by. Especially paraben free ingredients!
Some of the ingredients in The Natural Sculpting System are flown in from as far away as France and Switzerland. Some have to be cultured in controlled environments and some are so scarce that we constantly worry about having enough to supply customers hungry for these results.
This is why there are times when we don't have products for weeks at a time!
Yes, -
Please Ship The Natural Sculpting System Immediately!
Retail Price: $249.00 Per Treatment
Sale Price: $119.00
---
Jennifer Orlando from San Francisco, CA
"When it was all said and done, I lost 6.25 inches without liposuction surgery. Wow!"
---
Gretchen H. from St. Cloud, MN
"I wanted to find out for sure if this really worked. So I used 4 treatments on my right thigh only. After 12 days, I couldn't believe it. The weird thing is that I didn't start to notice results until after the 3rd treatment. I'm finally playing catch up so my left thigh will look the same."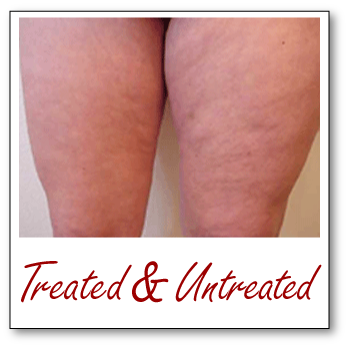 ---
These are not overnight miracle products. The results from customers reporting satisfaction only occured after using up to 6 treatments and consulting with Suzanne our phone coach. Results are not guaranteed for users. Healthy Revelations Inc. has been an A rated company by the Better Business Bureau since 2007 and we pride ourselves on excellent customer service. Our unique all-natural products have benefited thousands of people around the world.